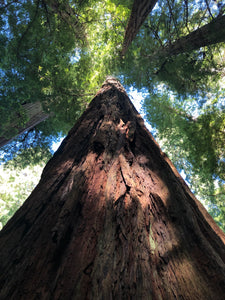 Last summer, I decided to spend a few months exploring California and logged almost 20,000 miles in my VW. Searching for deeper natural inspiration, I journeyed the length of the California coast, discovering true gems along the way.  As an east coast transplant, I'm often mesmerized by the vast landscape of coastal California: the sheer cliffs, the crashing waves, the Redwood trees.  Along the route, I experienced an overwhelming and genuine awe at the colossal scale of it all. The experience reminded me that a number of years ago, in these same redwoods, I was inspired to...
---
• News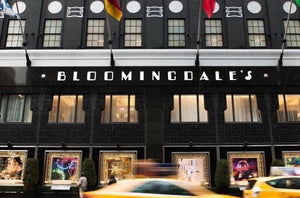 I am elated to announce that AETAS will be popping up at the Bloomingdale's West Coast Flagship store downtown San Francisco.  I am honored to be a part of a store that is not only from my hometown of NYC, but is known for introducing new designers to the world.  This summer I had an amazing experience popping up at Bloomingdale's in Palo Alto and I can't wait to experience San Francisco.  I am officially launching the new Aurum Collection and will be also showing of what's to come next year.  Click here to view the new collection.  If...
---
• News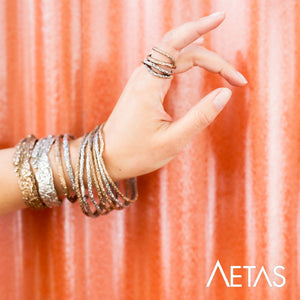 I am so excited to announce that I am going to be a part of the West Elm Local Designer program and will be doing a pop-up this Saturday and Sunday in Emeryville!  It's a wonderful way for them to support local designers and I couldn't be happier to be a part of it.  I am working on a very special new display just for this event, and will have an exclusive in-store sale.  Come say hello if you're in the Bay!  Hours: Saturday 3/3 10am-8pm Sunday 3/4 10am-6pm Location: Bay Street West Elm 5602 Bay Street Emeryville, CA 94608  
---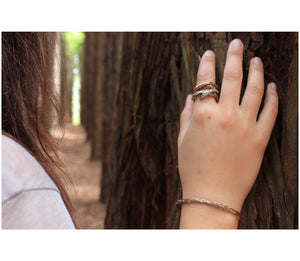 Last month I went on a very exciting adventure to Victoria, Australia.  As a nature-lover and forest seeker, I was ecstatic about the idea of experiencing new species of trees, plants and wildlife.  I spent most of the trip in the Dandenong Ranges, which is in the mountains, about an hour outside of Melbourne.  The ranges were covered with giant eucalyptus, stunning fern trees and all sorts of birds that I had only seen in photographs.  The forest was breath-taking and just as inspirational as I had thought.  On one of my exploring days in the ranges, I...
---
• costa rica • Travel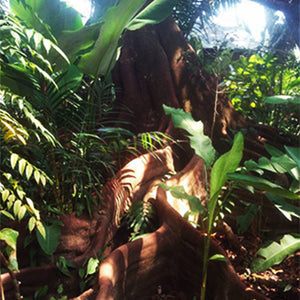 Just about six years ago I had a moment.  A very profound "What am I doing with my life?" moment.  I was turning thirty, and wasn't particularly feeling passionate about anything I was doing.  I was a New Yorker, but I was unhappy with the lack of nature around me and I was ready for a change.  I thought about moving but decided to travel first, since that was high on the list of things I hadn't done enough of yet.  I chose Costa Rica because of it's beautiful natural wildlife, and really because it would be...